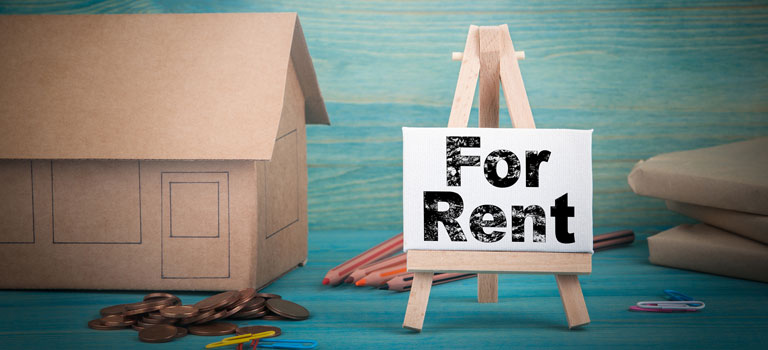 Fees applying to all new tenancies from 1st June 2019
We may charge a tenant any or all of the following when required:
the rent;
a security deposit with a maximum of 5 weeks rent, or 6 weeks on a property with rent over £50,000 per year;
a holding deposit of no more than one weeks' rent;
default fee for late payment of rent (after 14 days);
reasonable charges for lost keys or security fobs;
payments associated with contract variation, at £50 or reasonable costs incurred if higher, when requested by the tenant;
payments associated with early termination of the tenancy, when requested by the tenant; and
payments in respect of bills - utilities, communication services, TV licence, council tax and green deal or other energy efficiency charges.
Fees applying to all pre-existing tenancies entered before 1st June 2019
We shall continue to apply the charges within the existing tenancy agreement until 31st May 2020.
TENANT ADMIN FEE
£200 INC VAT (£166.67 + vat) Per tenant over 18, referencing, right to rent check, preparing tenancy agreement. This fee is non-returnable on withdrawing or failing references
GUARANTOR ADMIN FEE
£200 INC VAT (£166.67 + vat) Per guarantor, referencing, preparing tenancy agreement & preparing deed of guarantee. This fee is non-returnable on withdrawing or failing references
PET DEPOSIT
£500 INC VAT Secured along with your deposit to cover added risk of property damage
DURING YOUR TENANCY:
AMENDMENT FEE
£60 INC VAT (£50 + vat) Amending terms or tenants during your tenancy
RENEWAL FEE
£60 INC VAT (£50 + vat) Preparing and supplying a further tenancy agreement for a set term
ENDING YOUR TENANCY:
FUTURE LANDLORD REFERENCE FEE
£24 INC VAT (£20 + vat) Collating information and preparing a reference for a future landlord
OTHER FEES AND CHARGES:
UNPAID RENT
£30 INC VAT (£25 + vat) For each 7 days the rent is overdue
CHANGING STANDING ORDER
£30 INC VAT (£25 + vat) For changing or cancelling the standing order without our knowledge
MISSED APPOINTMENT
£30 INC VAT (£25 + vat) If we cannot gain access after a confirmed appointment has been made
OUT OF HOURS SERVICES
£30 INC VAT (£25 + vat) per hour plus actual costs Where actions of the tenant results in the agent or contractor attending the property, time to remedy the situation is charged at prevailing rate
OFFER ACCEPTED
Once your offer is accepted, you will need to arrange to visit our offices. You will need to:
Pay your admin fees
Bring your passport / photo ID
Read and sign our Tenancy Application Forms
Once your offer has been accepted and you have been in to pay your admin fee and sign your applications form / terms, we will apply for references for all tenants aged 18 or over.
You will need to fill out the forms within 48 hours of making your admin fee payment. Referencing will be quicker if you give all the information they ask for and include email addresses and telephone numbers for all people they need to contact.
A Tenant and Guarantor reference consists of Credit history check, Managing Agent or Landlord Reference, Income or Employment Reference, Checking a Tenants Database A guarantor application follows the same referencing process as a tenant application.
Once your references have passed, you will have 48 hours to make your holding deposit payment. We will let you know and organize a time and date for all tenants to come in to read and sign the tenancy agreement and also to pay the move in monies owed. It is best to pay the move in money before the day the tenancy starts, you will need to sign the tenancy agreement and pay any outstanding monies before keys will be released.
You will be informed of a date and time for the check in to take place. Most move ins take place between 11am and 3pm Monday to Saturday. You will normally get either one or two sets of keys depending on how many tenants have been referenced. You will need to get any more sets you need cut yourself.
The property may be managed by us or the Landlord, you will be informed which one before you move in. All deposits must now be protected in a government deposit scheme and this will be explained to you along with which scheme it will be registered with. Parkes & Pearn will generally hold a set of keys for the property during your tenancy subject to the landlord's approval. The agreement is a legally binding contract between yourself and the Landlord. Please keep this in mind when signing as you will have to abide by the agreement terms.
EMERGENCY CONTACT
If you have a Maintenance Emergency issue whilst our offices are closed, here's what to do;
Please cover with wood, card, tape and black bags and call us the next working day. Remember never screw or glue into the window framework, damage to the frame will prevent a full repair and you will be charged for the frame which is considerably more expensive than just glass.
If you have suffered a burglary and theft of items from the property, you must report the incident to the Police. Please note, unless you have a crime number with the police and a person has been charged with causing the damage, you will be responsible for the repair as stated in your Tenancy Agreement. Each individual damage case is reviewed before a decision is made as to who is chargeable, Landlord or Tenant.
If you have a leak please turn your water off at the mains stopcock in the property or at the water meter usually situated in the path outside. Alternatively, you can sometimes isolate a specific appliance by turning off the isolation valve located on the pipework feeding the appliance if it's visible. Mop up or contain any escaping water, then report the issue to the office the next working day.
If you are locked out without possession of your own keys, this is not a maintenance emergency and is not the landlord's responsibility. If you would like to gain entry into the property, you will need to call out your own locksmith and pay them for this service. Alternatively, you will need to find alternative accommodation and wait for the next working day to collect the spare keys from our office if this is available. You will need to pay a £25 inc vat key deposit and this will be refunded to you upon return of those keys.
If you smell gas in your property or within the communal areas (if you are living in a block), DO NOT switch on anything electrical and NEVER use a naked flame. Immediately vacate the property, then; CALL NATIONAL GRID: 0800 111 999
If your Gas or Oil fired central heating/hot water stops working, please turn off the boiler and call us the next working day. DO NOT attempt to fix a boiler yourself!
In the meantime, please use or borrow any electric heating and/or electric sourced hot water.
First, please ask your neighbours to check if it is just your home affected by loss of power. If other neighbouring dwellings are affected, then there is a problem with your main supply and there is nothing we can do. In this instance you will have to wait for local repairs to be finished by the electricity supplier. Telephone your electricity supplier for updates on the progress of works. If it is just your home that is affected, then please check your fusebox / RCD board for any blown fuses or tripped switches. Replace any blown fuse wires (older systems) or reset and tripped switches. Sometimes it can just be a blown bulb which has caused the RCD to trip. Power should then be restored, but if not, then please call us the next working day.
DO NOT use a naked flame for light, we suggest you use Torches to avoid any risk of fire.
---