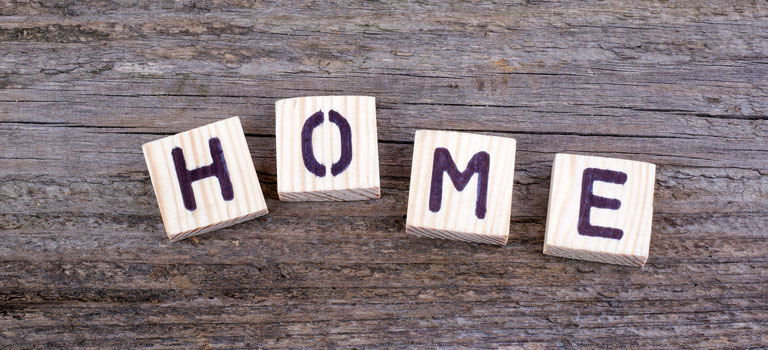 Whether this is your first time buying a property or you may have bought 15 properties before, it's worth having a read through the following information to familiarise yourself with the Property Buying process in the UK's ever-changing property market. Here is a useful guide to Property Buying (including a First Time Buyers Guide) from Rightmove.
Step-by-Step Property Buying Information & Advice... (this guide assumes we are acting as the Estate Agent throughout the whole sale).
To establish how much you can afford to pay for your property you will need to total up;
The amount of cash deposit you have available
Any assistance by a developer or government scheme (ie. Help To Buy)
Stamp Duty Land Tax (see below)
*** UPDATED INFORMATION EFFECTIVE 4th DEC 2014 ***
If you buy a property in the UK over a certain price, you have to pay Stamp Duty Land Tax (SDLT). This is charged on all purchases of houses, flats and other land and buildings.
The SDLT rate depends on:
The purchase price of the property
Whether the property is residential
Whether the property is in a disadvantaged area
SDLT may also be due if you lease a property. The lease must be for at least £125,000 for residential properties or £150,000 for Non-residential or mixed use.
Residential Properties
0% on Purchases of £0 – £125,000
2% on the additional amount for Purchases of £125,001 – £250,000
5% on the additional amount for Purchases of £250,001 – £925,000
10% on the additional amount for Purchases of £925,001 to £1,500,000
12% on the additional amount for Purchases over £1,500,000 upwards
NOTE: Compared to the old system, if you are purchasing a residential property under £937,000, you will now pay less SDLT than before.
Commercial Properties (purchase price/lease premium or transfer value)
0% on amounts of £0 – £150,000 if annual rent is less than £1,000
1% on amounts of £0 – £150,000 if annual rent is £1,000 or more
1% on amounts of £150,001 – £250,000
3% on amounts of £250,001 to £500,000
4% on amounts over £500,000
Registering your requirements with us means we can instantly match you to any properties we currently have available and send them to you. We will also contact you when we're instructed on new properties which match your requirements.
You can Register your requirements with us online, by email or by phone 01579 343633.
We will need to know;
Your contact details
The number of bedrooms you need
Your preferred Location
Your maximum buying price
Your anticipated move date
Your financial situation (Mortgage, Help-to-Buy, Cash, etc.)
Whether it's your next home or a Buy-to-Let property
Your current chain details
From 1st October 2008 an Energy Performance Certificate (EPC) is required for all property whilst being advertised For Sale or For Rent and the Current Energy Rating must be displayed on all property advertisements within 30 days of coming onto the market. If you request to see the Energy Performance Certificate at a Viewing, the owner/agent should be able to provide you with this document.
A Domestic Energy Assessor (DEA) inspects the way the property is constructed, the heating system, the windows, lighting, insulation, etc. and produces a detailed report. There is no pass or fail, just a resulting energy assessment report plus two coloured charts showing the current and potential energy & co2 ratings.
The assessment enables potential Buyers/Tenants to compare energy ratings of properties to help make an informed decision about how energy efficient the property is as this could effect the cost of their energy bills.
An EPC lasts for 10 years but may be re-assessed after improvements, such as better loft insulation or replacement double glazed windows, which may improve the energy rating.
We suggest that you start arranging viewings between 4-6 months before you would like to move home. Viewings can be conducted 7 days a week. Saturdays are the most popular day for viewings so it is best to book your viewings well in advance.
Most viewings are accompanied by a member of our team, who can help you with any questions you may have about the property, the location or the buying process.
A member of our team will make a follow-up call to you the next day to obtain your feedback about the property. Please help us to inform our Vendors of your feelings about the property so that they can make adjustments to the property or price accordingly if need be.
NOTE: We cannot conduct any viewings without registering your information. Please assist us with this important aspect of security. We cannot chauffeur you to and from your viewings, you must rely on your own transport. On special occasions, this can be arranged by prior agreement only.
If you wish to place an offer on a property you have viewed, please do so initially by telephone or email. We will need to ascertain your financial position, any chain details and we may need proof of Mortgage Approval or Cash / Funds in the bank.
There is usually a good amount of negotiation to obtain an agreed sale price and this can take some hours / days or sometimes weeks!
If your offer is acceptable to the Vendor, we will need your Solicitors contact details to produce a Memorandum of Sale and this is sent to both the Buyer's & Seller's solicitors. We will then take the property off the market and place it 'as either UNDER OFFER' or 'SOLD stc' once your solicitors details have been confirmed and we have received a phone call from your mortgage surveyors requesting access details to enter the property.
Your appointed Solicitor will provide a Conveyancing service to assist in buying your property. If you need help with choosing a Solicitor then please contact us. We can recommend a good quality, efficient Conveyancer for you.
Prior to Exchange of Contracts, your Conveyancer will;
Receive a draft contract from the vendor's solicitor and raise enquiries
Send you copies of previous title deeds
Send a Property Information Form to check
Send a Fixtures & Fittings list for you to check and agree
Send a draft contract for you to check and agree
Obtain Local Searches & provide you with the results
If it is a leasehold property, obtain information relating to the vendor's account
Alert you to any problems from the survey report
Ensure you have a formal mortgage offer
Send you a mortgage deed to sign
Ask you for the funds ready for completion
Agree a completion date
You will need to instruct your Mortgage company and/or Surveyor to carry out a survey. There are different types of survey from a Full Building Structural Survey to just a Basic Valuation Survey. The survey confirms the value to the mortgage company to ensure they are lending on a property that exists and that it is worth the value you have agreed to pay for it!
When all the enquiries have been dealt with and your solicitor has received the Local Search results, draft contracts, answers to all queries and a mortgage offer (if required), all parties will be in a position to agree a Completion Date. As soon as a completion date has been agreed you can exchange contracts.
At this stage the sale becomes legally binding. A Transfer Deed will be sent from your solicitor to the Vendor for signature in readiness for completion.
If you are moving from another property, we strongly advise you to set up a postal redirection service with the Royal Mail when you exchange contracts, as it usually takes around two weeks for the re-direction to commence.
It is not the responsibility of your home's new occupiers, or your Estate Agent, to forward your post, so we strongly recommend you use this service.
Find out how to redirect your mail online through the Royal Mail.
Your solicitor will require the money from your Mortgage company and/or the balance of the purchase money from you to send to the Vendor's solicitor. When they have received the purchase funds, formal completion has taken place and both Buyer & Vendor will be informed accordingly. The Vendor's solicitor will then authorise us to release the keys.
CONGRATULATIONS! You are now the owner of your new home/Buy-to-Let property!
We would advise both the Vendor & Buyer to take the meter readings on the day of completion and advise the Utility companies and the Local Council for Council Tax billing.
It will be the Buyer's responsibility to obtain a TV licence and have a Telephone line/Broadband activated or connected if required. In brand new properties, the telephone line is rarely connected, therefore, the Buyer will be responsible for any initial connection charge.
Buying a property is one of the biggest financial commitment that most of us will ever make. Most people when they purchase a property will require some sort of mortgage to be able to fund the purchase.
How do you choose which one is best for you? There are 100's of companies out there offering mortgages. You may obviously recognise some of the major high street brands such as: Halifax, Lloyds, Natwest etc, but what about the companies that do not have a high street presence such as Skipton Building Society, The Mortgage Works, Virgin and so on, and how do you find out about them?
If you're not a mortgage advisor, you could spend hours researching every company, every deal, and still not understand what you are getting into, or the long term impact of that decision should you make the wrong choice.
We know it's a mine field, and don't claim to know the pro's and con's of each mortgage, that's why we partner with a local Financial Services Company that do know the answers.
They understand that the many different mortgage deals on the market can be confusing and are available to help and advise you throughout the process, from an initial conversation right through to completion. They will take the time to understand your situation and utilise their in-depth market knowledge to help you find the right mortgage for your circumstances.
London & Country actually provide the mortgage service for many of the price comparison websites including MoneySupermarket, Go Compare and Moneysavingexpert so clients who go online will encounter them through these routes.
However - the advantage that you have is that by coming through Parkes & Pearn, they will give you the Buyer Protection insurance which you don't get automatically given to you if you go through an online source.Features & Benefits of London & Country Mortgages.
They are completely fee-free for their services. Whether that is Initial discussion, making a recommendation, submitting an application or on completion, you will not pay a fee for using our services.
They will search from across the market for the best product with access to over 90 lenders in the marketplace. Last year they submitted applications to over 80 different lenders based on their products, criteria and suitability for clients as they have access to more criteria and product ranges than those with restricted panels.
Our introduced clients receive FREE Buyer Protection Insurance, which covers up to £1050 of fees committed if the sale falls through for various reasons such as vendor withdrawing the property from sale, gazumping, redundancy during the application process plus many others.
This covers:
= £250 towards Mortgage application fees;
= £500 towards survey fees; and
= £300 towards legal fees and disbursements
They have exclusive products that cannot be found anywhere else, many of which are market leading in the rates offered
They have advisers available 7 days a week, Monday – Thursday until 8pm, Friday until 5:30pm, Saturday 9-5 and Sunday 10-4
To find out more call 01579 343633 and get us to point the way, arranging for them to contact you for your obligation free initial discussion...
---