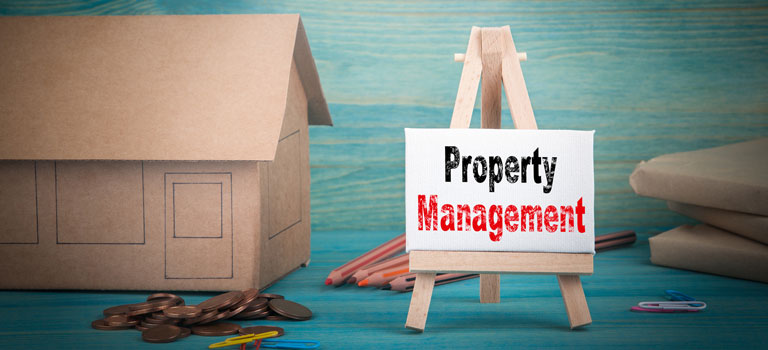 Letting Services & Fees
At Parkes & Pearn we have built up a portfolio renting & managing properties all over the south east Cornwall including Liskeard, Looe, Widegates , Pensilva, St Cleer, Dobwalls, Duloe, St Keyne and Torpoint.
This gives us the knowledge & experience to know what Rental price your property could achieve and to also give you the professional Letting Service you require. Letting Fees & Management Service
We are registered with the Client Money Protection Service - Membership number: CMP003951
Description of Services
Tenant Find Only
Fully Managed
LETTING FEE
£600 inc vat
14% inc vat pm
NO LET, NO FEE
TO LET BOARD
ILLUMINATED WINDOW DISPLAY
ALL VIEWING ACCOMPANIED
PROFESSIONAL GRADE PHOTOGRAPHY
ENERGY PERFORMANCE CERTIFICATES
£120 inc vat
£120 inc vat
TENANCY DOCUMENT PREPARED
£180 inc vat
£180 inc vat
DEPOSIT COLLECTED
REFERENCING + RIGHT TO RENT CHECK

£60 inc vat
per person

£60 inc vat
per person
FULL INTERNET MARKETING ON RIGHTMOVE, ZOOPLA & ON THE MARKET
MONTHLY FINANCIAL STATEMENTS
MONTHLY RENT CHASING
SERVING OF SECTION 21
*
CHECK IN / INVENTORY
*
DEPOSIT REGISTRATION – DEPOSIT PROTECTION SERVICE (DPS)
*
SERVING PRESCRIBED INFORMATION TO TENANT/S
*
DPS ARBITRATION / CLAIMS
INSPECTIONS
ARRANGING / OVERSEEING REPAIR WORKS
NRL (NON RESIDENTIAL LANDLORD) OVERSEAS TAX*
*
END OF YEAR FINANCIAL REPORT / SUMMARY
* Additional Services
TENANCY AGREEMENT / RENEWAL
Preparation, Provision and arranging signing of
£180 inc vat
DEAL WITH DPS CLAIMS
To deal with the DPS for claims and dispute service
£120 inc vat
DEPOSIT REGISTRATION
Register in government scheme, organise prescribed information
£50 inc vat
EXTRA PROPERTY INSPECTIONS
For additional inspections over the standard quarterly ones
£40 inc vat
NRL OVERSEAS TAX
For each HMRC return we do on your behalf
£25 inc vat
END OF YEAR REPORT
For income and expenditure report, or request for all invoices
£25 inc vat
COURT ATTENDANCE
Per Day, for attending court
£200 inc vat
SECTION 21 NOTICES
Notice for possession prepared and hand delivered
£50 inc vat
MARKETING FEE
for withdrawing after tenants successfully passed their references
£250 inc vat
KEY CUTTING
A set should be given for each tenant, and a management set
Cost of keys cut
+ £5 inc vat
INVENTORY / CHECK OUT
1 & 2 Bed - £88
3 Bed - £99
4 Bed - £110
5 Bed - £121
GAS SAFETY CERTIFICATE
Compulsory every year
£78 inc vat, based
on one appliance
ELECTRICAL EICR REPORT
Per tenant change / every 5 years
£180 inc vat
ENERGY PERFORMANCE CERTIFICATE
Can be more depending on property size
£120 inc vat
SMOKE / CARBON MONOXIDE ALARM (exc Hard-wired)
Per smoke alarm & per carbon monoxide alarm
£40 inc vat
RENT PROTECTION INSURANCE – 6 MONTHS
For 6 month tenancies (up to £1,400pcm)
£179 inc vat
RENT PROTECTION INSURANCE – 12 MONTHS
For 12 month tenancies (up to £1,400pcm)
£209 inc vat
RENT PROTECTION INSURANCE – 6 MONTHS
For 6 month tenancies (up to £1,900pcm)
£209 inc vat
RENT PROTECTION INSURANCE – 12 MONTHS
For 12 month tenancies (up to £1,900pcm)
£279 + vat
RENT PROTECTION INSURANCE - £2,000pcm +
Price varies
TENANCY CLEAN
Price varies
OVEN CLEAN
Price varies
Redress Scheme
All Letting Agents must be a member of a redress scheme, with a laid out complaints procedure, should you feel the need to make a formal complaint. We hope this would never be necessary. But should you be unhappy with part of our service, you must first follow our internal complaints procedure, which is available upon request. If you are not satisfied with our response then we are members of the The Property Ombudsman approved by the Trading Standards Instituite (TSI), which gives our clients a free, fair and independent service for dealing with any unresolved dispute that might arise.
Landlords Insurances
Many landlords don't realise they need specialist Landlords Insurance to cover rental properties. General home buildings and contents insurance isn't adequate to cover you for all third party risks that you could encounter as a Landlord. Having specialist Landlord Insurance ensures you limit your exposure to risk, protecting your financial well-being. For the best Landlords Buildings, Contents & Rent Guarantee & Legal Expenses Insurance, we recommend our Insurance Partner, Rent4Sure. We work in partnership with Rent4Sure, they provide our landlords with a specialist insurance product designed to cover what you specifically need as a landlord when renting your property. Rent4Sure can protect you against;
Fire, theft and flood
Malicious damage by tenants and guests
Subsidence, landslip or heave
Loss of rent or alternative accommodation cover following on from an insured claim
If you would like to speak to Rent4Sure directly, please contact our office and we can request a call back from a landlords' insurance expert at a time that suits you.
They also offer a Rent Guarantee Insurance policy that is subject to your potential Tenants passing Credit & Reference Checks and some restrictions apply. Contact Us for more details.
Landlord's Buildings & Limited Contents Insurance
You will need to make sure you have the correct buildings insurance cover for your rented property as some buildings insurers don't cover rental property. We would also recommended that you take out a limited amount of Contents Insurance to cover your carpets, tiled floors, curtains, doors and kitchen units, etc. that are left in the property, as your Buildings Insurance alone may not cover these.
---